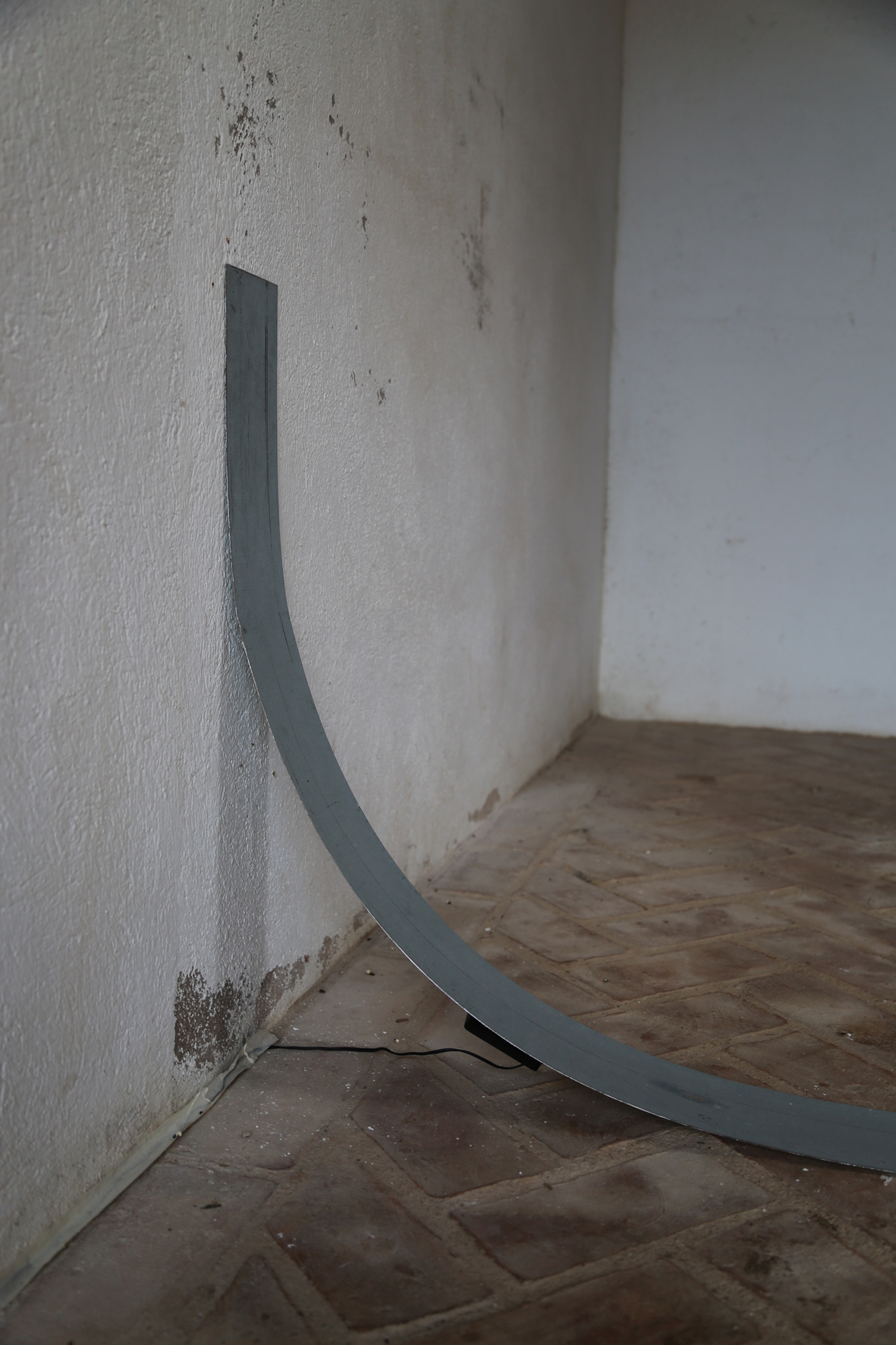 During the artistic residency in Belalcázar, a small town near the Andalucia desert, I felt a strong displacement caused by nature. I chose to work in the structure of the residency (former Santa Clara Convent) in a space that united the interior with its exterior.

Misunderstanding is a site-specific intervention and a sound space; where the sound is a collection of urban, animal and rural noises. In Belalcázar there is still a strong tradition of selling, weighing and melting metal, to make it into something else.
For my installation I collected scrap metal from an indigenous gypsy family.